360 Lace Wig
360 lace wig is not full lace, not lace front, which is with lace around. 360 lace wig is with more wefts at top, total wig density is 200%. we pre-sewed the 360 frontal & bundles into a wig. With this 360 lace wigyou can have the versatility in styling options .
1.Up-dos and high pony tails

2.Freestyle parting – so you can part in any desired direction.

3.No more need to worry about your edges showing or your tracks being exposed!!

4.You will have more depth in styling options with this trending and revolutionary hair extension piece.



360 Lace Frontal Wig is a versatile unit. You can wear it down or in a high ponytail. This unit comes with 3 combs in the front and 1 comb in the back. It also has an adjustable strap for extra security. In the center of the wig, the bundles are machine weft.
Ladies you can now wear your 360 lace wig in a high pony tail without having to cover your edges. You can now do this with our 360 Full Lace Wig. This will give you a natural flawless hair line with lots baby Hair that actually looks like your hair.
** Advantages Of Our 360 Lace Wig **
1. Allows You To Wear your Wig a High Pony Tail with Ease
2. Natural Hairline
3. Lots of Baby Hair Around The Entire Cap
4. Can Be Parted in any Direction You Choose
5. It Covers The Entire Perimeter
6. Made With the Highest Quality
7.Can Be Worn Glue less with Clips & Straps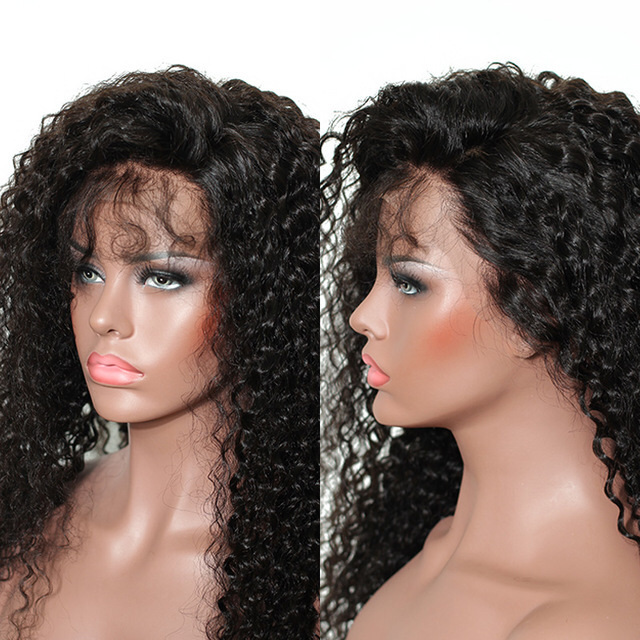 pls order via this linking:360 lace wig